My new book is out: React Quickly, Second Edition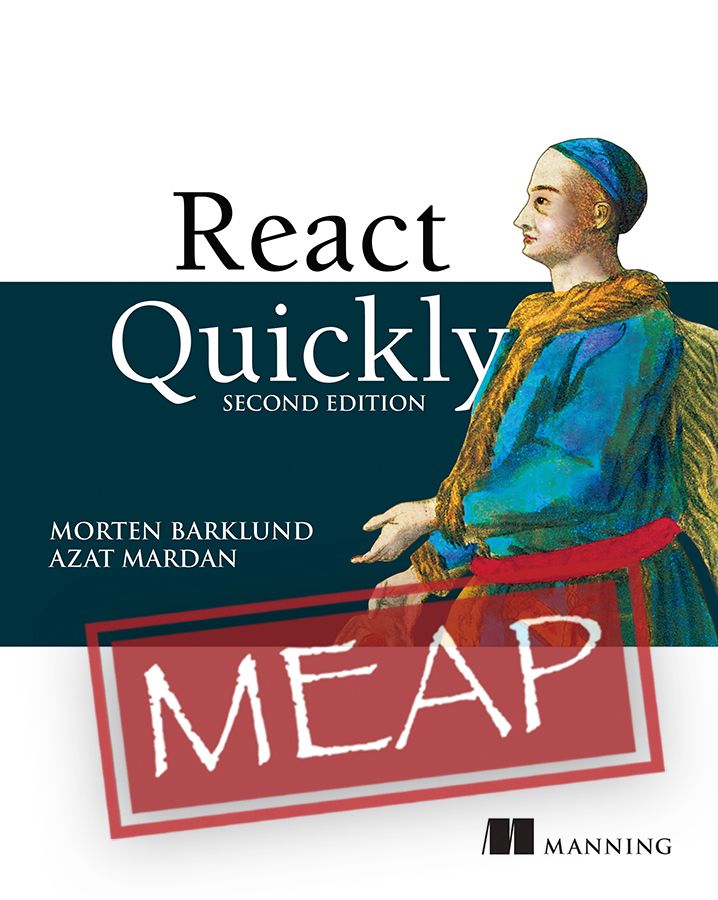 So, this is pretty exciting. I have been working for a few months on a new project, and it is finally out for general consumption in its first iteration. I have written a book - React Quickly, Second Edition. The book is coauthored with Azat Mardan, who wrote the original edition, but it is a complete rewrite of the old book from 2018. So much has changed in the world of React, that less than 3% of the content was still applicable.
Go check it out over here at ReactQuickly.dev where there's a ton more info. You can also go ahead and buy the book right now over at Manning.com.